We do accept HAP applicants.
In order to complete your application, we need to verify your eligibility to receive HAP. Please upload the letter you have received from HAP which confirms your name and eligibility amount. An example of the letter that is required is below.

*Please note*, if this letter is not included your application cannot be approved.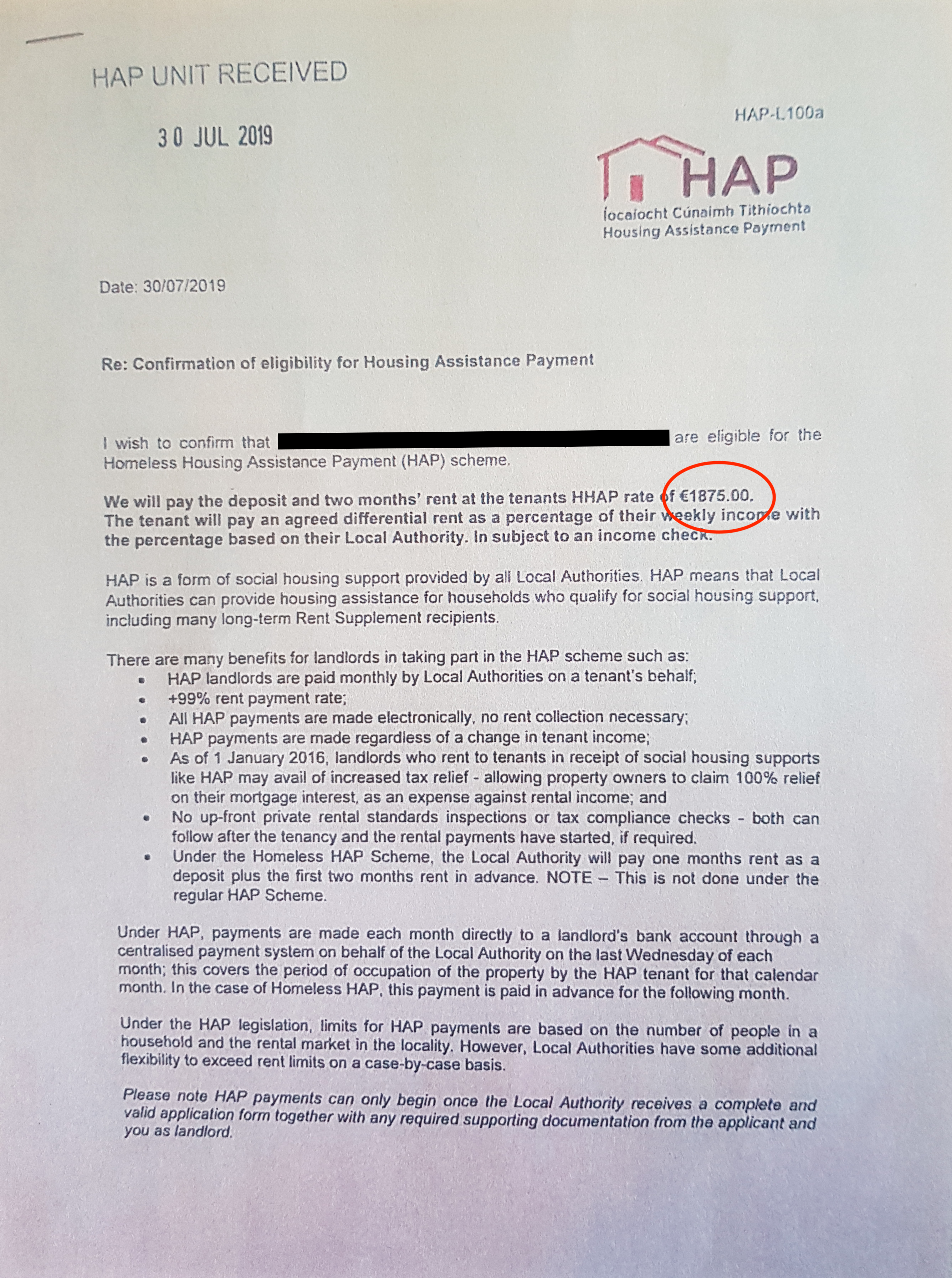 Remember, our application process is completely online, if you go to our website www.vestaliving.ie you will be able to sign up for an account. You'll need to provide documents like ID and proof of income, and provide workplace and landlord references. Once your information is verified, you will be notified and you view various apartments online.