Your apartment is powered by 100% renewable energy from wind, solar and hydroelectric power. All apartments are fitted with a smart meter that makes managing your energy use easy.
To operate it, you need to set up an account with Pinergy. This is easy, just download the Pinergy app from the App Store or Google Play and follow the instructions below.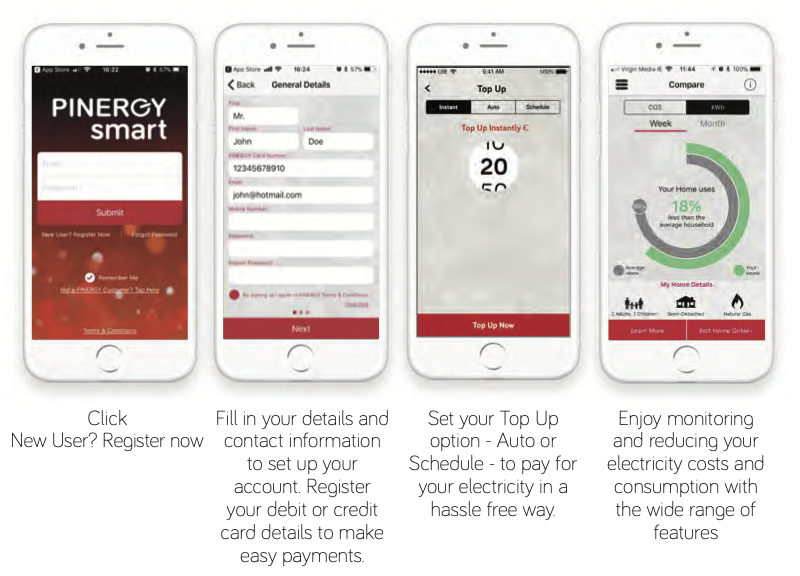 The app has many features which are explained below.